You're great at helping others.
Don't forget to help yourself.
Malpractice Insurance for Counseling Students.
Proud Partners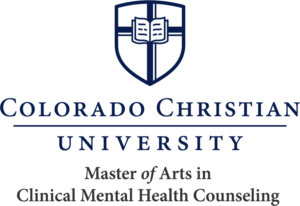 CPH Insurance is proud to serve Colorado Christian University counseling students in support of mental health professional growth and development.
Having served mental health professionals for 20 years, CPH Insurance insures students, provisionally licensed interns and fully licensed professionals with malpractice insurance.
As a counseling student, you've dedicated your education and career to helping others, and you should be free to focus on clinical care without worrying about a threat to your livelihood.
With individual Malpractice Insurance for counseling students, you can have peace of mind knowing you're protected in the event of a claim or suit, a grievance from a regulatory board, plus many other coverage benefits.
Malpractice Insurance Coverage Highlights
Occurrence form (lifetime) coverage
Portable coverage
Telehealth Coverage
Unlimited defense coverage
State licensing board defense coverage
Deposition expense coverage
Grows with you; from student practicum through starting your own practice
Annual policy includes coverage over holiday and summer breaks (for continuity of care) while a CCU student
Avoiding Liability Resources: 2 free hours of legal consultation for situations that may result in a claim
Whether you have questions before purchasing a policy or need assistance with an existing one, we have licensed insurance agents available by phone to lend knowledgeable support. At CPH Insurance, we treat professional liability insurance for counseling students similarly to how you treat your clients. We want to support you professionally so that as an individual you can be the best therapist to your clients and provide a lasting impact on the lives you touch.
Why CPH?

Connect with a rep
by the second ring

Apply online and get
covered in minutes

Update policies and get
documents on your time