You're great at helping others.
Don't forget to help yourself.
Malpractice Insurance for Mental Health Providers.
Proud Partners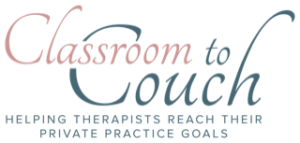 CPH Insurance is proud to support mental health professional growth and practice management.
Having served mental health professionals for 20 years, CPH Insurance insures students, provisionally licensed interns, and fully licensed professionals with malpractice insurance.
As a mental health professional, you've dedicated your career to helping others, and you should be free to focus on clinical care without worrying about a threat to your livelihood. With Malpractice Insurance for mental health professionals, you can have peace of mind knowing you're protected in the event of a claim or suit, a grievance from a regulatory board, plus many other coverage benefits.
Over the course of a career, most therapists will experience this "What should I do?" moment. This is when professional liability insurance for mental health counselors is there to help you navigate the process. At CPH Insurance, we're here so that when something like this happens, you don't have to go it alone. Even if you don't necessarily have a lawsuit or board complaint on your hands, we offer consultations with an attorney under our Avoiding Liability Helpline so that you can speak with someone to avoid any such situation.
This is just one benefit of our coverage. Because there can be a variety of needs when it comes to malpractice insurance for licensed mental health counselors, we provide a policy that goes beyond just providing a lawyer.
Malpractice Insurance Coverage Highlights
Occurrence form (lifetime) coverage
A++ rated carrier for Financial Stability by A.M. Best Co.
Portable coverage – follows your certification
Telehealth Coverage
Optional General Liability "slip and fall" Coverage and Business Personal Property Coverage (The CPH TOP™)
Unlimited defense coverage
State licensing board defense coverage
Deposition expense coverage
Medical expense coverage
Assault coverage
First aid coverage
Why CPH?

Connect with a rep
by the second ring

Apply online and get
covered in minutes

Update policies and get
documents on your time